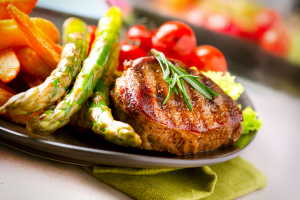 Our licensed registered dietitians provide nutritional analysis for restaurant recipes using state-of-the-art nutritional analysis software. We provide you with complete printouts of your nutritional information helping you meet the new restaurant nutrition labeling laws.
We can help increase your bottom line by creating standardized recipes for your cooking staff to follow, allowing you to serve your customers a consistent product every time and helping you know exactly what to charge for it.
We even help create lighter meal ideas for your customers, helping you increase sales to the trendy audience that demands healthier options.
Contact us for further information on the all services we can provide. We can help free up your time to work on your business sales rather than worry about food and nutrition details.